How to tell a good joke in English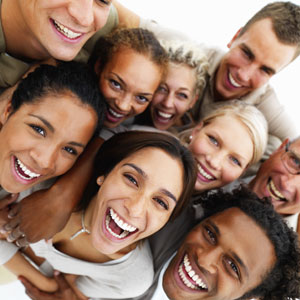 I believe, for an English learner, a true measure of your command of the English language is how well you can understand humor and jokes in English. Being a good story teller, being funny and witty is a great way to build rapport with people. In my experience, the most practical way to learn to tell a joke is by modeling those who can do it well.
When I first met President Reagan while serving as an official English-Russian interpreter for Raisa Gorbachev during President Gorbachev's visit to the U.S. in May of 1992, I was struck by the sense of humor both Presidents shared. They appreciated a good joke, even at their own expense, and were quite good at telling a funny story. So when I stumbled upon this video, I thought of you.  I transcribed the video to help you get the maximum value out of this fun exercise (for Russian speakers I also provided the Russian translation).
Now, practice telling these old Russian jokes as told by President Reagan, first repeating after and then along with him. Enjoy!
Ronald Reagan Tells Soviet Jokes – Part 1
Transcript
I've been collecting stories that are told in the Soviet Union by their people among themselves, which reveal they've got a great sense of humor, but they've also got a pretty cynical attitude toward their system.  And I told this when…  (well, Bill, you'll have to hear this again), I told this in the car. I didn't tell this one to Gorbachev. [laughter]
You know, there's a ten-year delay in the Soviet Union of delivery of an automobile, and only one out of seven families in the Soviet Union own automobiles. There's a ten-year wait, and you go through quite a process when you are ready to buy, and then you put up the money in advance. And this happened to a fella. And this is their story that they tell, their joke… that this man, he laid down his money. And then the fella who was in charge  tells him, "Okay, come back in ten years and get your car."  And he said, "Morning or afternoon?"  [laughter]
And … and the fella behind the cars said, "Well, ten years from now what difference does it make?" And he said, "Well, the plumber is coming in the morning." [laughter and applause]
*  *  *
[shouts from the audience, "One more!"]
I just want to … Oh, I can't resist. I am supposed to quit right here… but, oh yes… But in view, in view of the vast things I've just said, I don't know if you know it or not, but I have a new hobby. I am collecting stories that I can actually prove are told  among the Russian  people . They make them up themselves, they tell them between themselves. Reveals they have a great sense of humor and they've also got a little cynical attitude about things in their country. And one of these stories, the one I'm going to tell you I told  to General Secretary Gorbachev, and he laughed!  [laughter]
The story was …. an American and a Russian arguing about their two countries. The American said, "Look, in my country, I can walk into the Oval Office, I can pound the President's desk and say, "Mr. President, I don't like the way you are running our country."  And the Russian said, "I can do that. " The American says, "You can?" He says, "Yes, I can go to the Kremlin, to the General Secretary's office, pound his desk and say, "Mr. General Secretary, I don't like the way President Reagan's running his country." [laughter]
*  *  *
You know, less than one family out of seven in the Soviet Union owns an automobile. Most of the automobiles are driven by bureaucrats. The government furnishes them, and the drivers and so forth. So an order went out one day to the police that anyone caught speeding , anyone, no matter who, gets  a ticket.
Well, Gorbachev came out of his country home, his dacha. He was late getting to the Kremlin. There was his limousine and driver  waiting. He  told the driver to get into the back seat – he'd drive.. and down the road he went… And they pass two motorcycle cops. One took out after him. And pretty soon he is back with his buddy. And his buddy says, "Well, did you give him a ticket?"  And he said, "No."  "What,"  he said, "Why not?"  "Oh," he said, " He's too important."  "Well," he said, "We are told to give anybody a ticket, no matter who it is!" "Oh," he says, "No, no," he says, "This was… I couldn't."  "But who was it?" He said, "I couldn't recognize him.  But his driver was Gorbachev." [laughter]
*  *  *
One of the recent ones that I heard was about the man walking along the street at night, Moscow, Soviet soldier called to him to halt, he started to run, the soldier shot him. Another man said, "Why did you do that?" "Well," he said, "Curfew."   "Well," he said, "It isn't curfew yet."  "I know, he is a friend of mine. I know where he lives. He couldn't have made it." [laughter]
*  *  *
I heard one about a fellow who went to the KGB to report that he lost his parrot.  The KGB asked him why he was bothering them. Why didn't he just report it to the local police. "Well," he answered, "I just wanted you to know that I don't agree with a thing my parrot has to say." [laughter]
*  *  *
… which makes me think of a story…  Everything makes me think of a story.  [laughter] … about three dogs: an American dog, a Polish dog and a Russian dog. They are all having a visit, and the American dog was telling them how things were in his country. http://www.powerenglishcoach.com/english-humor/tell-good-jokesHe said, "You know, you bark… after you bark long enough, then somebody comes along, gives you some meat."  And the polish dog said, "What's meat?" [laughter] And the Russian dog says, "What's bark?" [laughter and applause] I have to interrupt right here and tell you that on one of my visits – I won't name him, I don't want to embarrass him,- but one of the heads of state that I met with on this visit, he gave me one while I was on the way. He told me a story about the two fellas in the Soviet Union who were walking down the street. And one of them said, "Have we really achieved full Communism?  Is this it? Is this now full Communism?" and the other one said, "Hell no,  things are going to get a lot worse." [laughter and applause]